LineWorks
2008 – Current
LineWorks are site-responsive installations made with common sewing thread that interact with architectural elements, human perception, and potential dimensions. In 2010 I developed a technique to hand-coat thread with glitter prior to installation, creating perceptual movement in relation to the viewer's varying position in space.
Meditation 129: Whatever Circles Comes From The Center
2010
San Francisco State University Gallery
Meditation 157: That shiver of perception perceiving itself
2011
Arena 1 Gallery
Curated by Mark Carter
Sun and Moon Meeting
2010
Montalvo Art Center
Over the course of six days and one full moon night, sunlight and moonlight entering clerestory windows were graphed using glow in the dark thread. Walls that appear empty during the day are active at night.
Meditation 98: One hundred opening lives
2010
Patricia Sweetow Gallery
Curated by Kim Anno
Meditation 166: Extrusion and Gaps
2010
Patricia Sweetow Gallery
Curated by Kim Anno
We Are Full of Possibility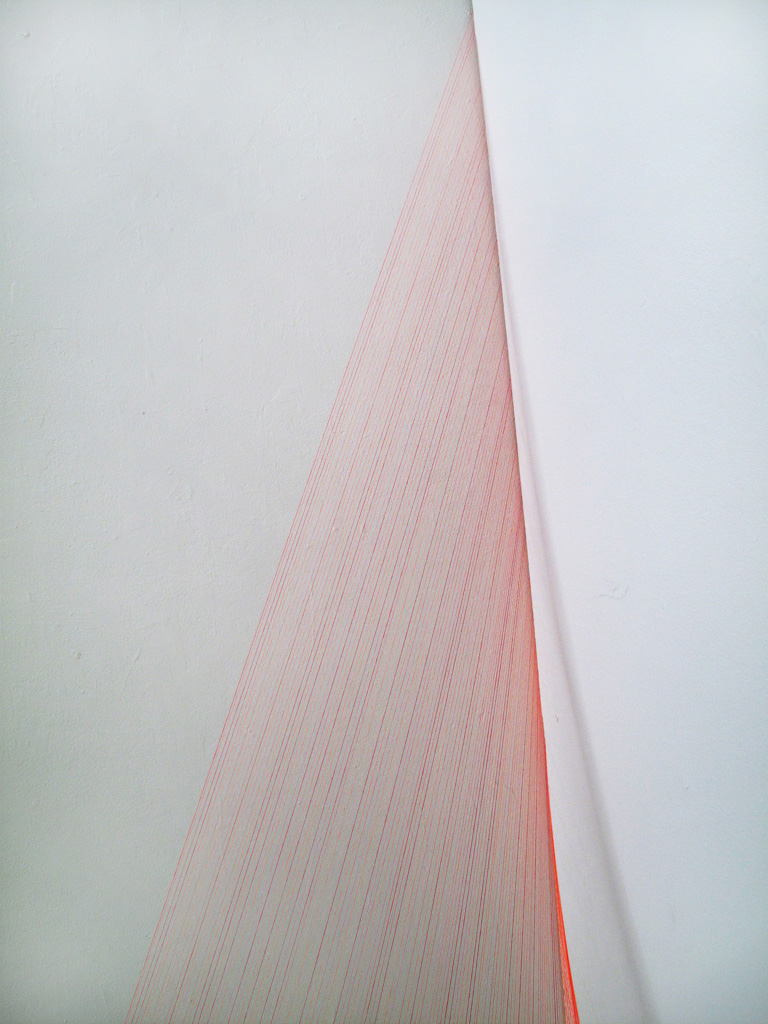 Psalm 229
2008
Braunstein Quay Gallery
Curated by Myra Block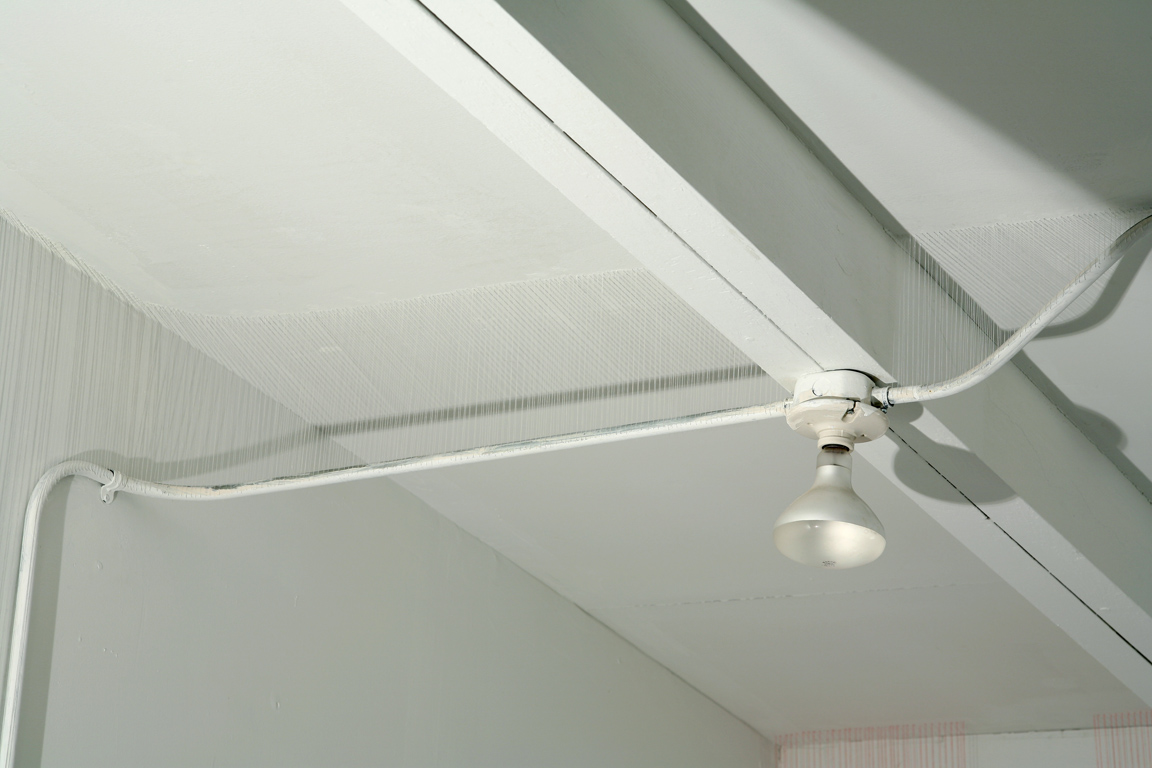 They Are Humble
2008
Hunters Point Shipyard, Studio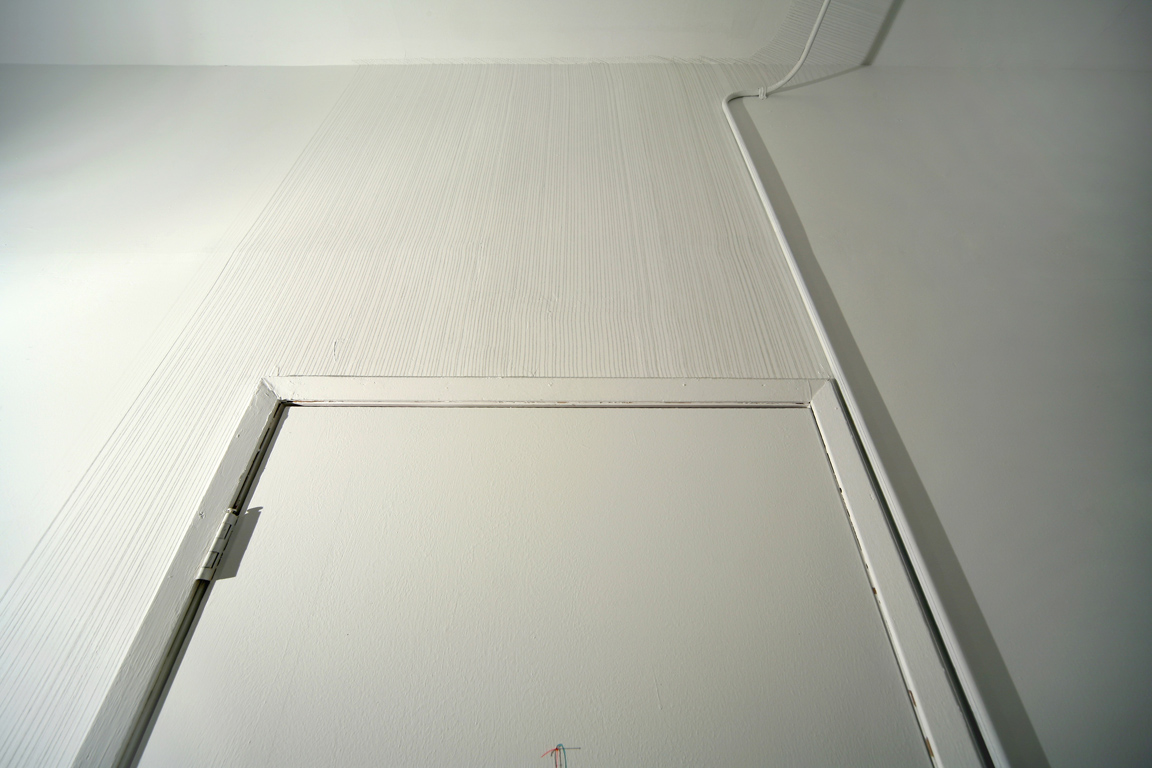 They Are Full of Holy Art Agnes
2008
Hunters Point Shipyard, Studio
Light Tracking
2009
Hunters Point Shipyard, Studio
LineWorks