Headlands Open Studios
2011-2013
Headlands Center for the Arts
I was an affiliate artist at the Headlands Center for the Arts in Marin, CA from 2011- 2013. They host bi-yearly Open Studios, where hundreds of visitors come through. I made a series of site-responsive works in various studios over the course of my time there. Being in nature, at the sea, and immersed in a rich community of international artists defined this time and influenced my work.
Spring
2012
This is our time for rest was an installation in response to the question, "what if rest were at the center of everything?" For the Headland's 2012 Spring Open Studios I meditated publicly, drew with sand and salt on the floor using my body and glass vessels, invited visitors to touch piles of sand and salt, and ring bells. This led to explorations and interventions in the space beyond my own imagining. I performed actions and used materials that were unabashed in their spiritual ties. This bravery came from within, but couldn't have manifested without trusting the environment, visitors, and parameters the Headlands has established as an incubator for artists and their projects.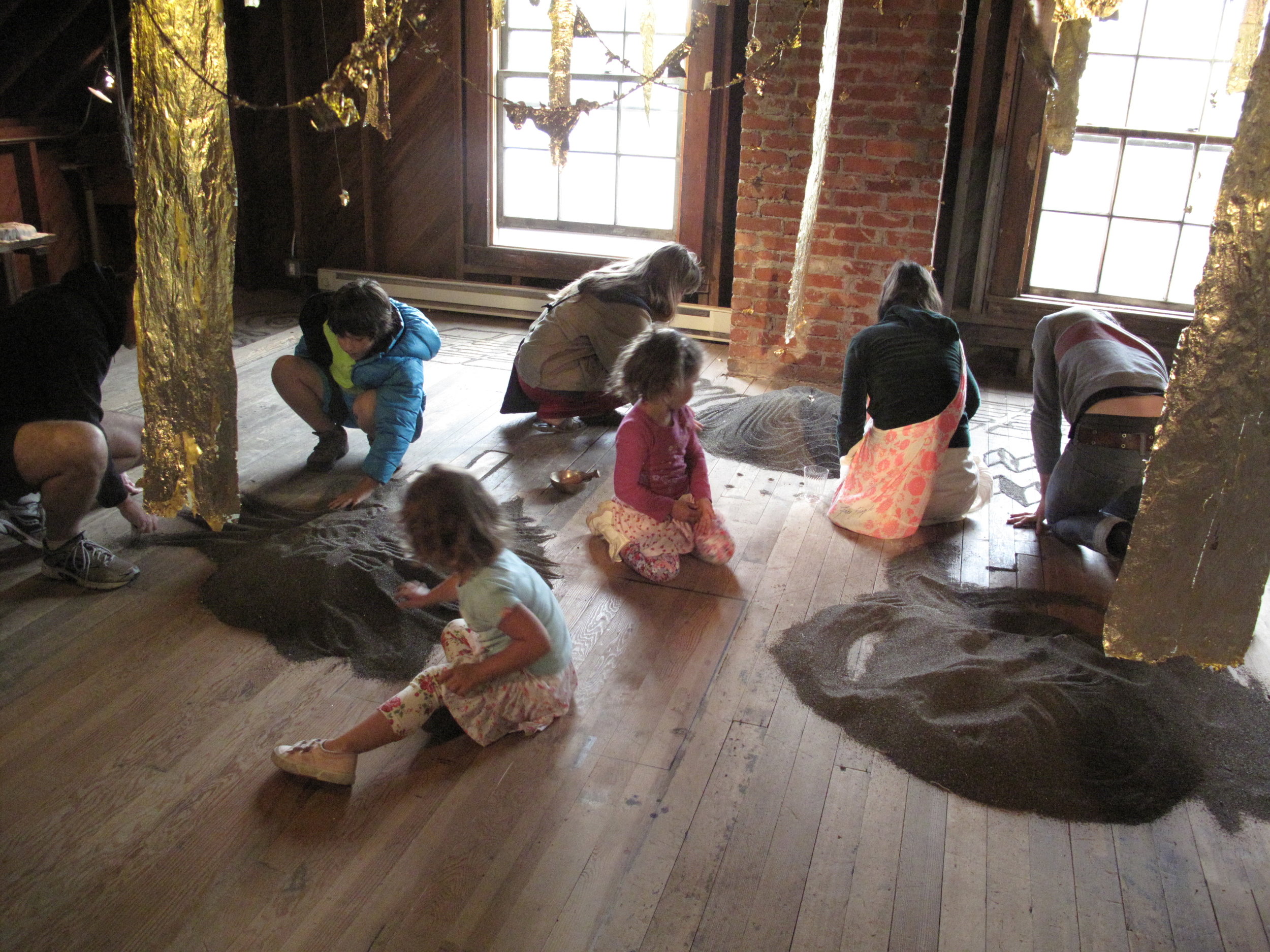 Fall
2012
A group of vertical reflective strips hung in space catching the transit of the sun's light through studio windows, and reflected onto the floor and walls. In another window, colored films changed the view. People were invited to move colored/shiny pieces around to catch light and create new arrangements on the wall. A series of Daily Drawings were hung on an adjacent wall, activated by the transitional light.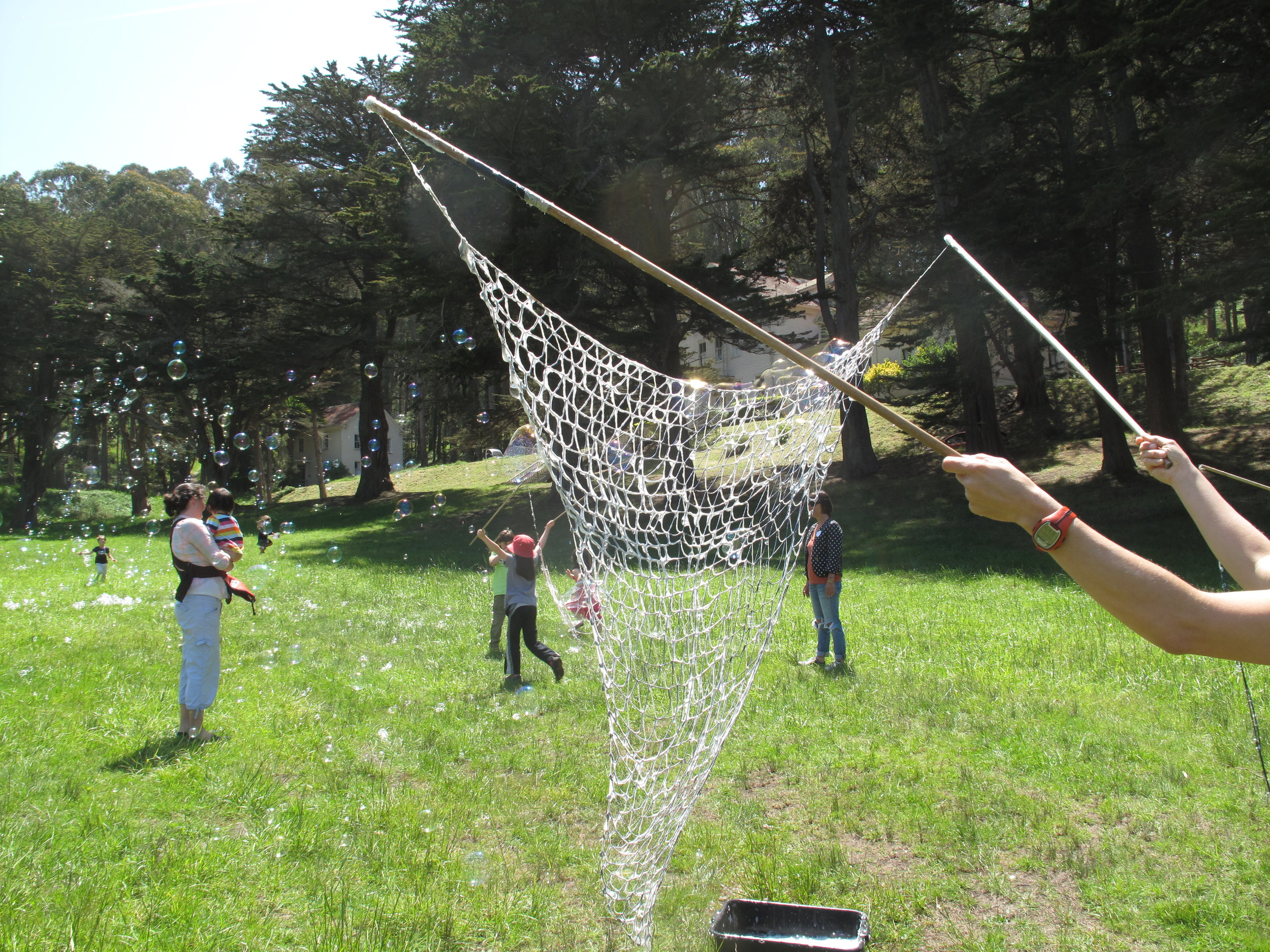 Spring
2013
For my last Open Studios as an affiliate artist, I celebrated by making giant bubbles - a collaborative event holding wonder and joy as its highest aims. I teamed up with bubblesmith extraordinaire Sterling Johnson to create a bubble playground for experimentation and discovery.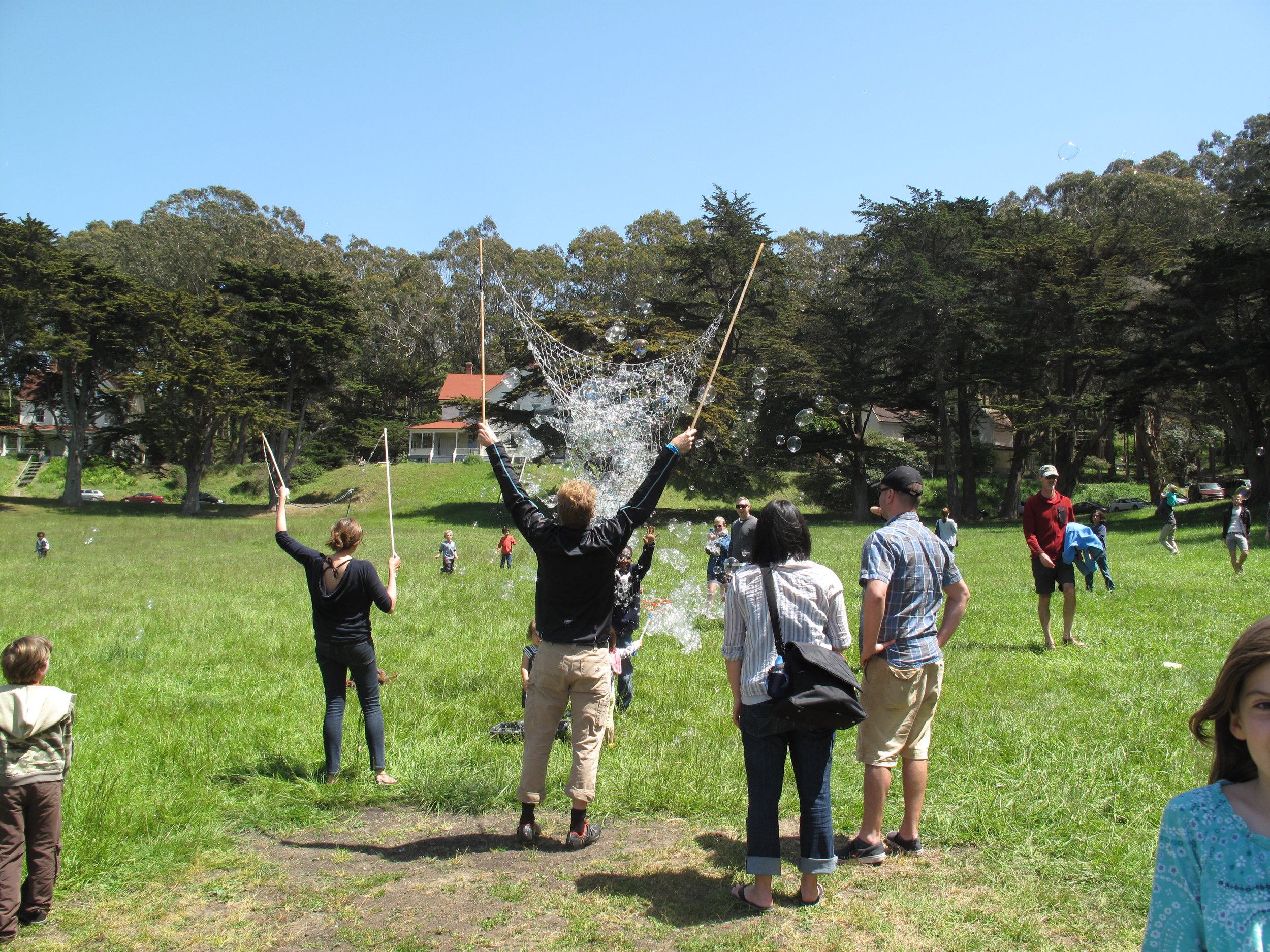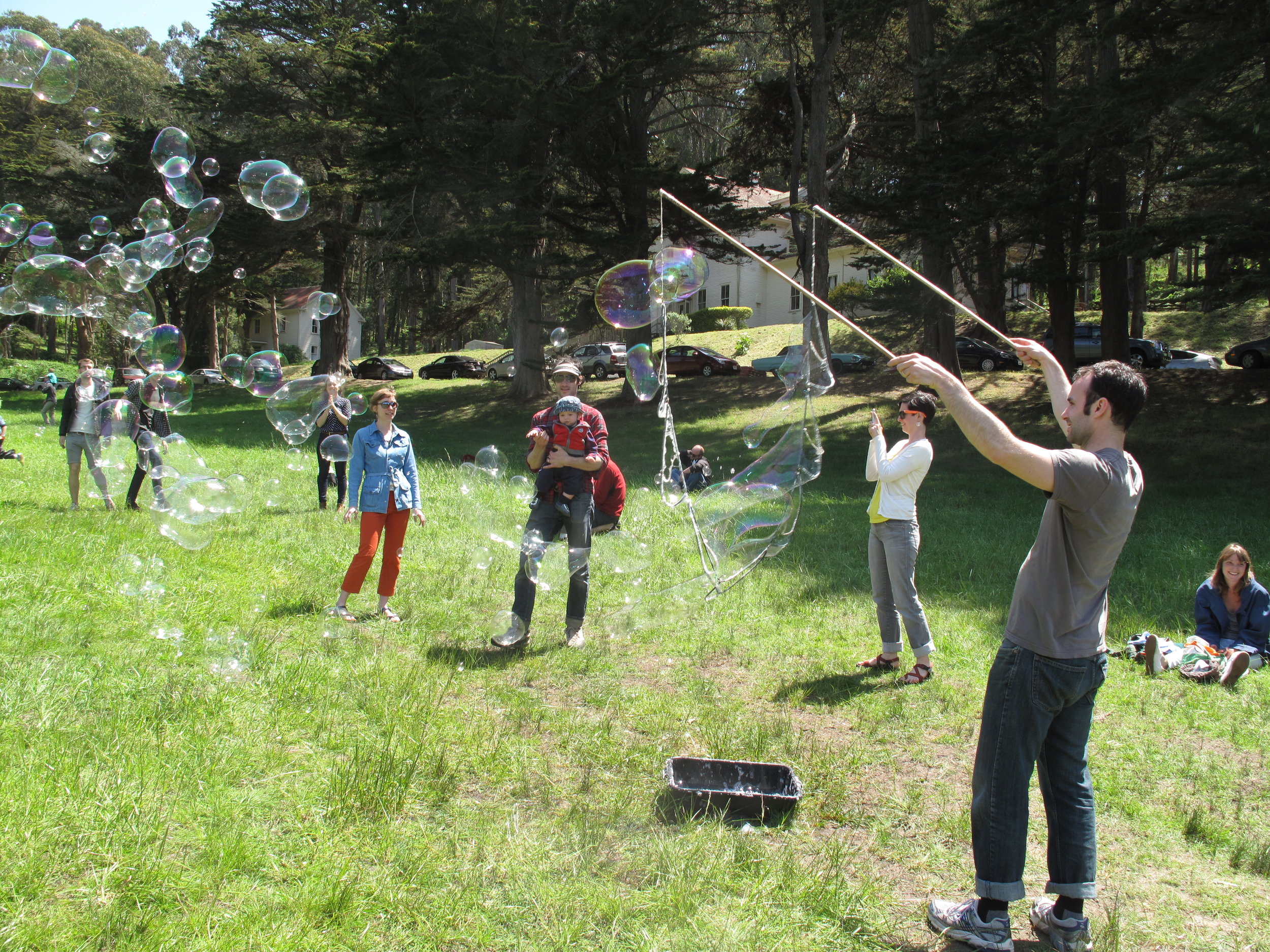 Participations